Products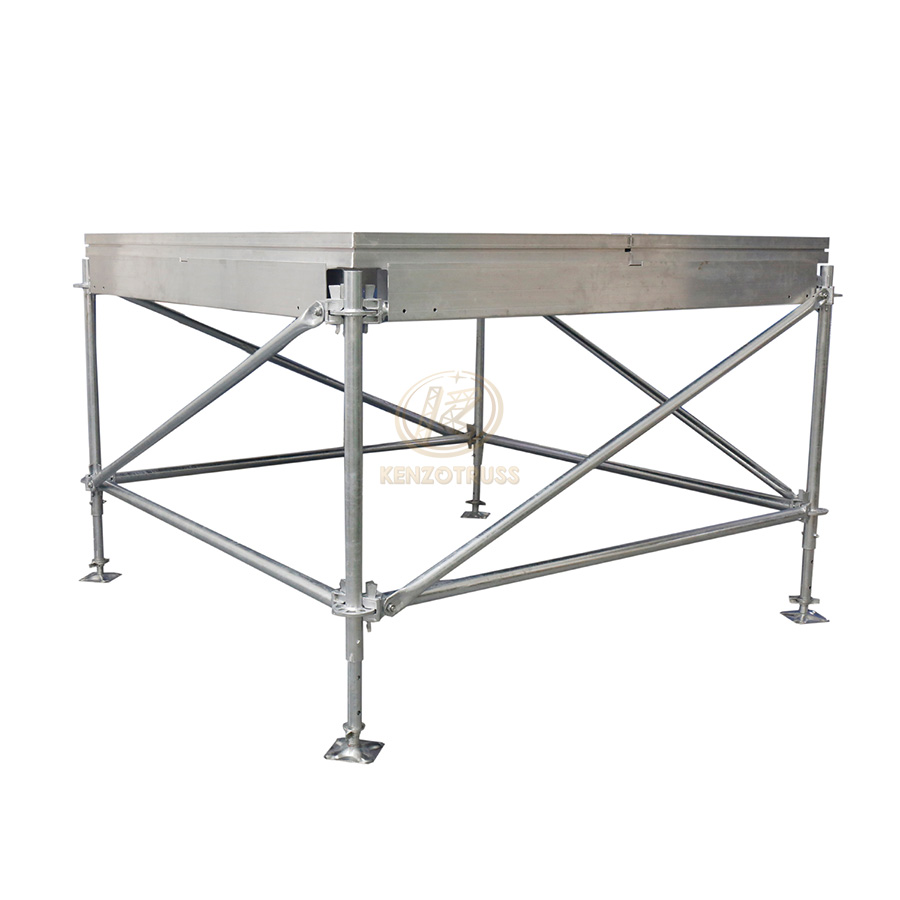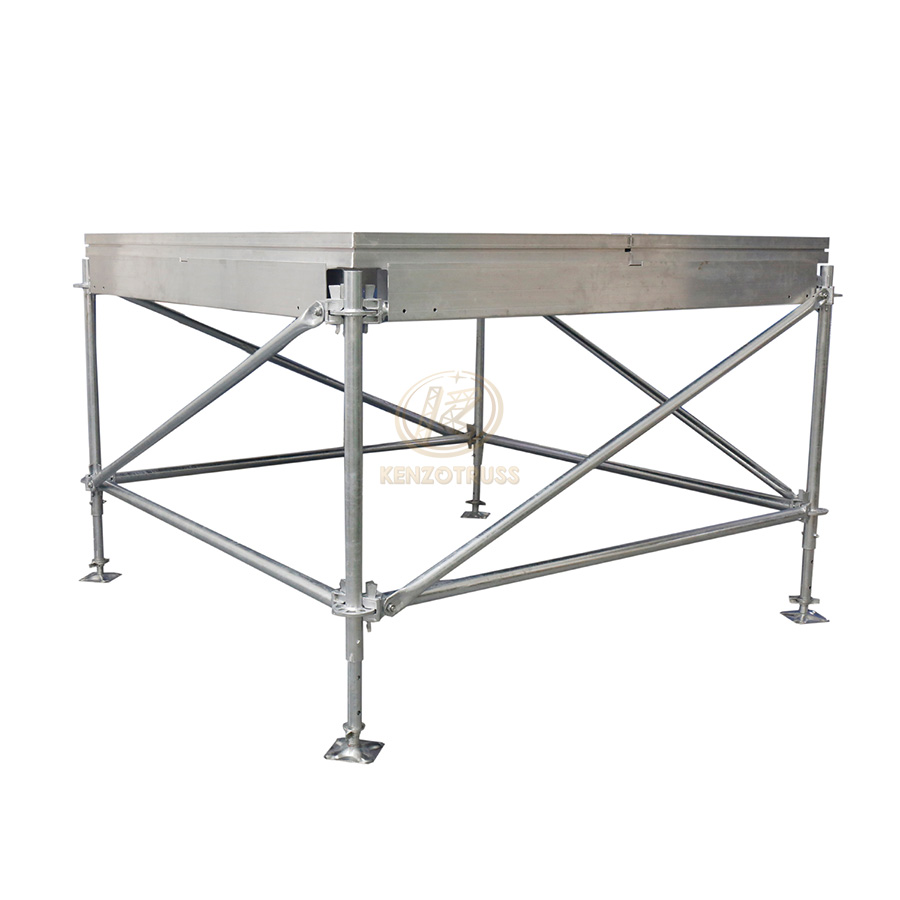 Product Name:
Steel Layer Truss Stage
Stage Size: 1x2M, 1X1M
Stage Height: 0.5-2M
Description
Product Specification
Basic Information:
Frame Material : Steel
Topping Material : Laminated Plywood
Platform Color : Black or Red
Loading Capacity : 900kg/㎡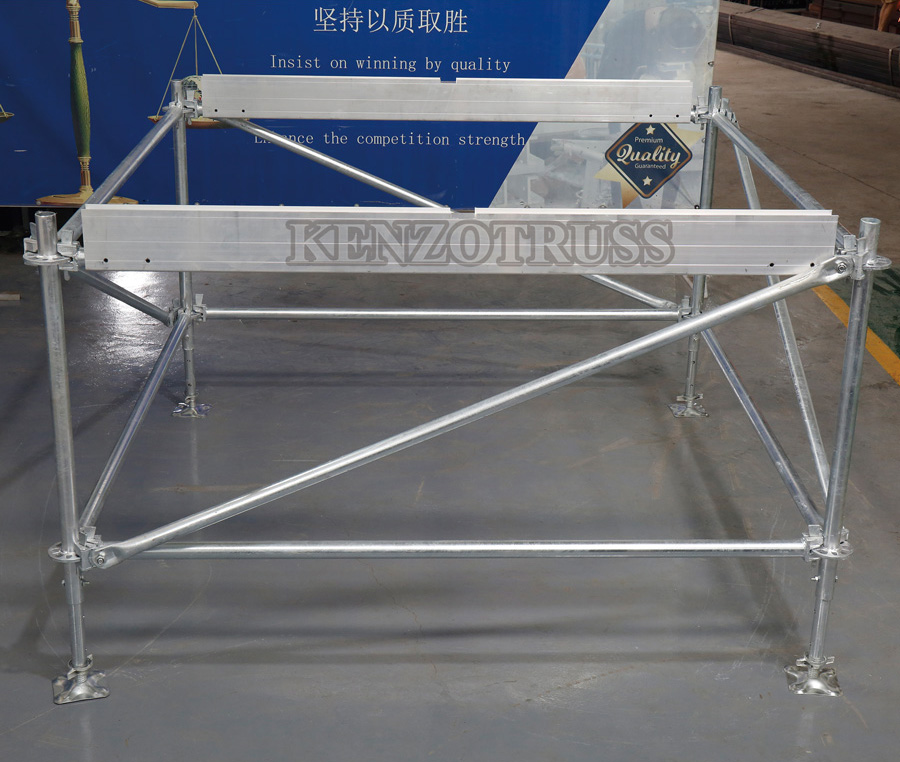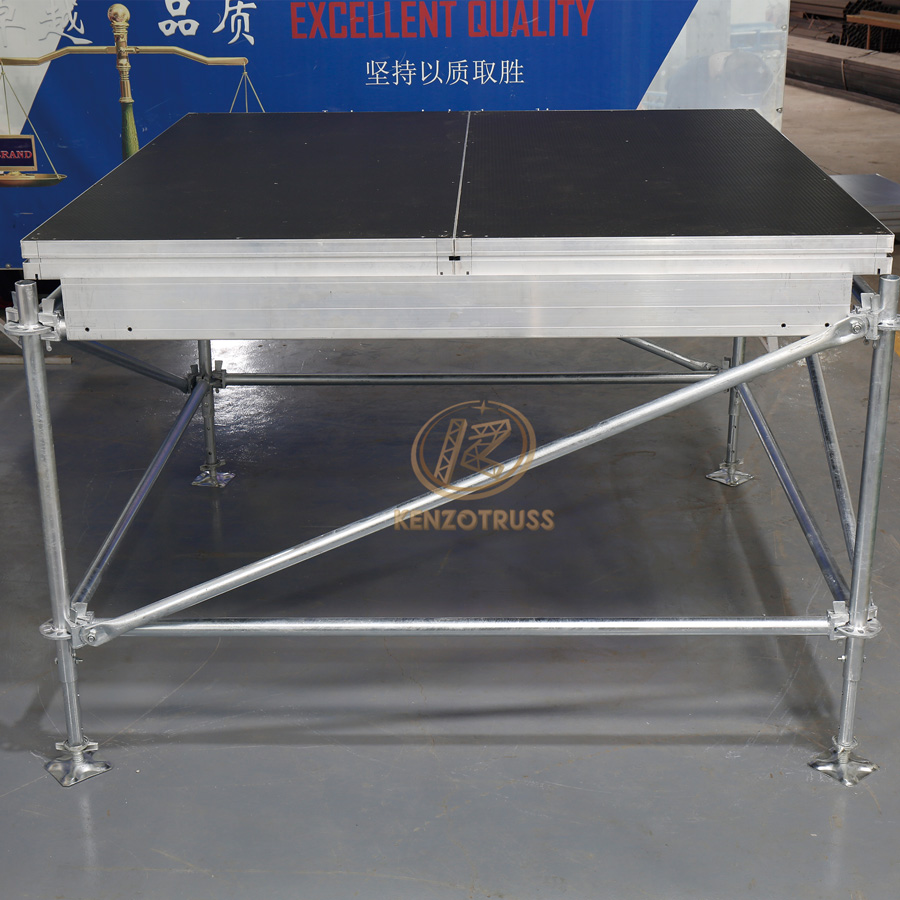 Stage Details:
Platforms:

1. 18mm plywood decking.
2. With frame, thickness up to 93mm.
3. Light weight, portable, and compact for easy setup and storage.
4. Water resistant industrial finish